Breck Associates home > Summit County Lifestyle > Public Art Tour

Take a Tour of Art
Follow the guide or maps created by BreckCreate to make your old self-guided sculpture tour through the Town of Breckenridge's collection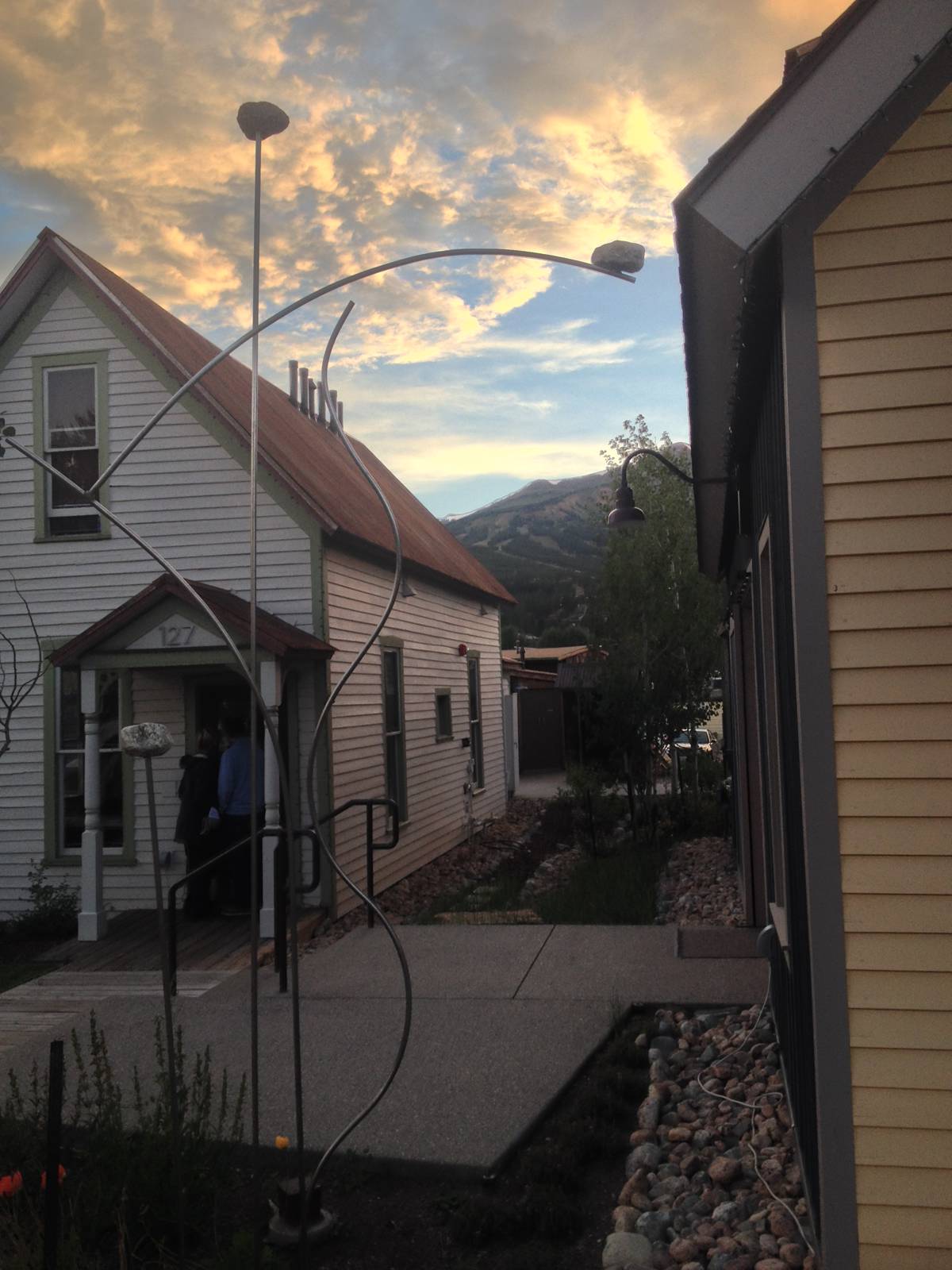 Use your mobile devise to listen to the Breckenridge Public Art + Arts District Audio Tour by visiting: Breck Public Art App
GET A MAP
Pick up a map to accompany your walking tour at Old Masonic Hall or the Welcome Center. Abbreviated maps (without images) are also available a Breck Art Map.
Make your own tour from the map.
The bike path is groomed in the winter making it possible to park on the north end of town by the Rec Center and take in the pieces number 27-30 on the map. Local art folks narrate the tour that you can play on your phone to get an explanation of each piece. Just like being in an art museum with an audio guide, but instead you'r outside enjoying the sunshine.
Below is an example of the art tour app for the sculpture called The Swing